COVID-19: A Conversation from the Front Line
Wednesday, July 8, 2020
•
16 Tammuz 5780
5:00 PM - 6:00 PM
Online
COVID-19: A Conversation From the Front Line Part 5
Mental Health Implications of Quarantine
Dr. Lauren Allerhand, Dr. James Davis and Lee Pollak
Wednesday, July 8, 5 pm
Join us for a conversation on how increased social isolation, lack of reliable guidance, and heightened awareness of racial and social inequities affect our sense of well being. This panel discussion will feature Dr. Lauren Allerhand, a Licensed Clinical Psychologist and post-doctoral fellow at Stanford University specializing in care for teenagers; Dr. James Davis, a Clinical Professor of Medicine and rheumatologist at UCSF; and Lee Pollak, a Licensed Clinical Social Worker specializing in grief-care and eldercare.
Dr. Lauren Allerhand is Licensed Clinical Psychologist and post-doctoral fellow at Stanford University specializing in working with teenagers with depression, increased risk for suicide, anxiety and eating disorders. Dr. Allerhand also works with families with young children with disruptive behavior and ADHD.
Lee Labe Pollak is a Licensed Clinical Social Worker who specializes in griefcare, and eldercare. She maintains a private psychotherapy practice, and is Clinical Director of an annual residential (before COVID restrictions) bereavement program (which will be online for 2020). Lee has worked for over 30 years with issues of crisis intervention, suicide prevention, and the psychosocial responses that impact on all of us as we grow older. She provides direct service in the form of individual and group therapy, consultation services, and educational training for clients, lay people and griefcare professionals.
Ms. Pollak is a San Franciscan, a graduate of Lowell High School and of San Francisco State College and Graduate Program. She has been a member of Congregation Sherith Israel, with her family, for almost her entire life, and has experienced within its walls every major personal life transition (including Confirmation, Marriage, Baby Namings, her childrens' Bar and Bat Mitzvahs and family funeral services). She has served on a number of local Boards that deal with the vulnerable and frail among us, and is a member of countless professional organizations in the local community.
Her volunteer and professional work continues to focus on the Jewish Community, and on the impact that loss has, during times of crisis, on the human psyche and the community at large. She is particularly pleased to be facilitating, with Dr.Jim Davis, an ongoing group of elders at Sherith Israel who want to explore together the many facets of Life Transitions as we age.
Dr.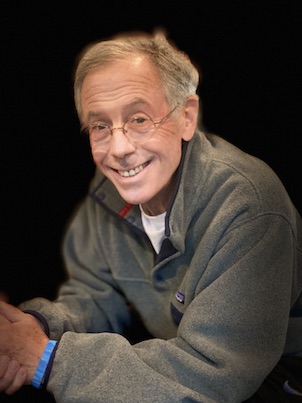 James Davis was born and raised in San Francisco. After completing his training, he returned to San Francisco where he joined his father and wife in the practice of internal medicine and rheumatology. During that time he developed a special interest in helping his patients deal with chronic arthritic conditions. With time, he became very interested in issues of aging and the transitions of life. He along with Lee Pollak are helping to facilitate an ongoing group at Sherith Israel focused on bringing meaning and spirituality to the transitions of life.
He is a Clinical Professor of Medicine at UCSF. He has always enjoyed his teaching responsibilities and has received several awards for excellence in teaching. Since his retirement 2 1/2 years ago, he has continued to teach at the Clinic By The Bay where he is a volunteer physician.

He been involved in several community boards including our Temple, the Jewish Home, where he served as the chair, and the Institute On Aging. He and his wife Claire have three children and three grandchildren with two more grandchildren due in the very near future.
Share Print Save To My Calendar
Thu, June 8 2023
19 Sivan 5783
Thu, June 8 2023 19 Sivan 5783